If you would like to list your vehicle for sale here, or if you have Snow-Trac parts for sale, please send details and photos to: warren@snow-trac.com

To contact sellers, use the contact information listed in the ads, below


Snow-Tracs For Sale



1976 Snow-Trac ST4B Snow Master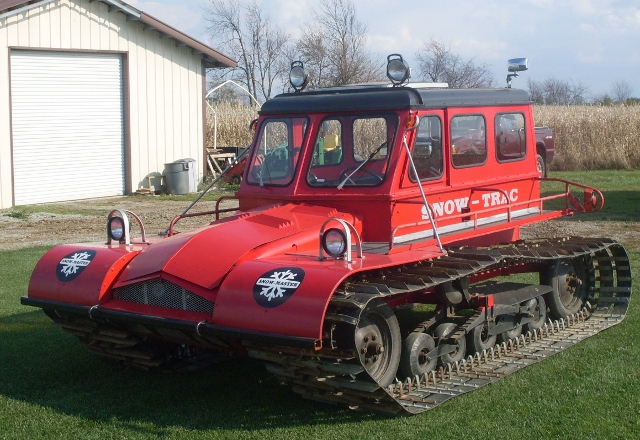 Excellent in/out. Engine professionally rebuilt. Transmission case half split, bearing inspected, new clutch, pressure plate, throw-out bearing. High pressure/volume oil pump and filter. Serial #1993 manuf. during 1976-1977 with 24 others that year. Original crank.

All small cleats on 5-belt tracks were replaced with larger ones. Has aux interior gas heater (original). Extra lighting added for grooming trails. All tires big and small are foam filled and solid.

This machine was purchased from the owner of a ski lodge in Fairbanks, Alaska. Current owner maintained the machine for 5 years before buying, and trusted it to take him anywhere out-and-back in Alaska. Primary use was pulling large trail groomer for shared-use trails.

Machine was stored inside a barn until recently when evicted by a motor home. Looking for a new home, mountains and snow. Can work on delivery details. Especially to Alaska.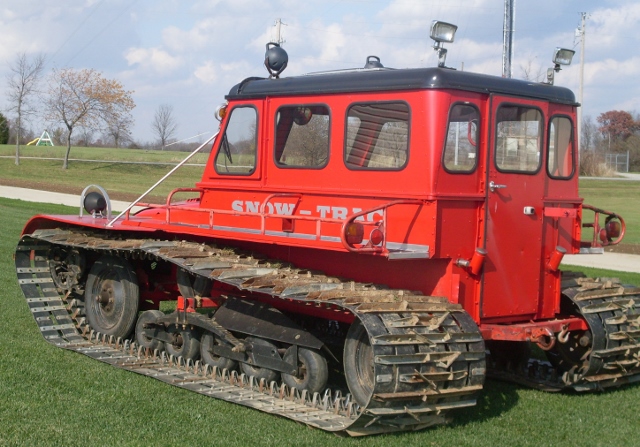 Asking $10,500. Nice trailer available for an additional $2,000



Contact:
(Contact info removed at seller's request)



Snow-Trac Parts For Sale
( More parts will be posted here soon. - WJ 07/06/15 )


Aktiv Snowmobiles For Sale

Aktiv Grizzly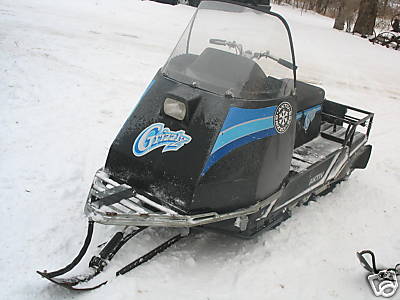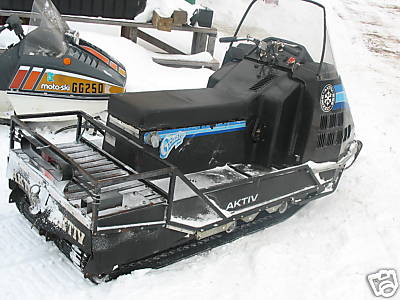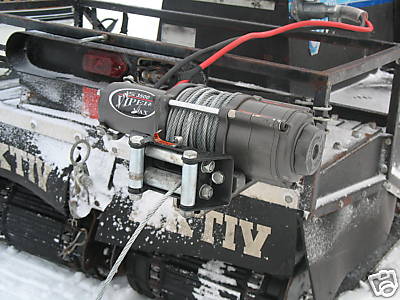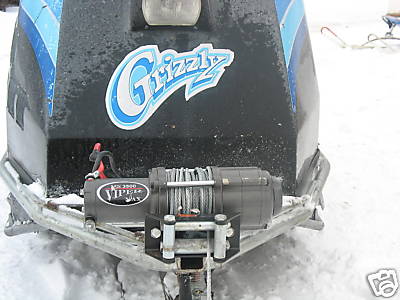 Aktiv Grizzly trail groomer snowmobile has twin tracks, each 15 inches wide. 500cc engine, electric start, forward and reverse. Similar to the Ski Doo Alpine. Has an electric winch that can be installed on the front or back with a receiver hitch, winch has remote cord you plug into the dash or run it from the driver's seat. Everything is in nice condition, new battery. Can help arrange shipping. Call Tom at 320-248-0930 or e-mail thenry57@aol.com

Located in Foley, Minnesota, USA



Aktiv Trac Parts For Sale

New spare parts for Aktiv Trac

For more information, e-mail Rolle Bergström in Sweden: rbateknik@hotmail.com